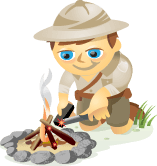 Managing, monitoring and updating Twitter accounts takes time and effort. Especially if you're looking after multiple accounts.
You definitely need a great app on your side to make things as simple and easy as possible.
Today I want to examine the best web-based third-party Twitter clients available.
Let's take a look at what they have to offer and what's missing.
#1: HootSuite
Like most social media dashboards, HootSuite uses a simple column layout. The light color scheme makes it easy on the eye and helps links and menu buttons to stand out.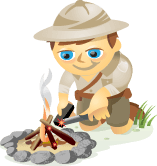 Do you have more than one Twitter account?
If you use social media for your business or to promote other companies, you probably have many different accounts to keep track of.
Dashboard apps can help you keep tabs on various networks at once and update multiple accounts.
However, when you want an enhanced Twitter experience from your browser, these three free tools can help.
#1: Silver Bird
A feature-packed little extension, Silver Bird offers a multitude of Twitter features in a smart pop-up box.