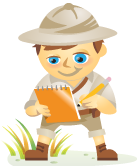 I recently interviewed Andy Sernovitz, founder of the Social Media Business Council, an organization that includes many of the world's largest brands such as Cisco, Coca-Cola, General Motors, Microsoft, Proctor & Gamble and Wells Fargo, just to mention a few.
Andy is also author of the book Word of Mouth Marketing and founder of GasPedal, a group that advises big brands such as TiVo, Dell, Sprint and Kimberly-Clark.
During this interview, you'll gain insight into how large corporations are employing social media and you'll also gain Andy's insight into word-of-mouth marketing.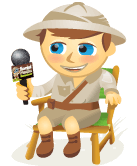 In this video I interview Wendy Piersall of WendyPiersall.com.  Wendy's had a lot of exposure from her blogging and provides some interesting insights into the dark side of being popular online.
Health issues forced Wendy to re-evaluate her pursuit of fame. And when she focused on paying the bills these activities were the first things she dropped.
Wendy also gives some great information for both businesses and bloggers concerning the U.S. Federal Trade Commission's ruling on blogging financial disclosures.  Listen to hear the whole story.