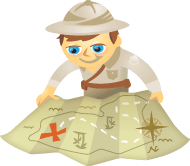 Are you using the right social media dashboard?
Do you know which tools you need?
In this article you'll discover five benefits of social media dashboards to get the best return on your efforts.
Why You Need a Good Dashboard
Managing your social media accounts can be a time- and resource-intensive endeavor.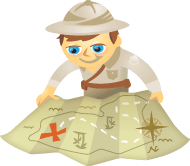 Do you have a blog and are looking for guest bloggers?
Are you looking for a way to guest blog on other sites?
Whether you're wanting to write more or are looking for writers, guest blogging may be the right solution for you.
In this article, I'll show you the four best communities to help you launch your guest-blogging activities.
Why Guest Blog?
The answer is simple—to get visibility, receive more web traffic and develop relationships.
Earlier this year, Matt Cutts declared the fall of guest blogging, launching a controversial debate around the web. The point is this: with the Google algorithm becoming more complex, the key to success in guest blogging resides in quality, originality and creativity of the blogger's content. No tricks.
Guest blogging is an excellent method of marketing your site by publishing posts for other blogs and/or accepting posts from other writers.
#1: Pitch Or Find Posts On Guest Crew
If you are just starting out as a guest blogger and want an immediate boost for your business, Guest Crew is the right place to begin.
After a free registration, you can choose to use this platform as a blog owner or an advertiser.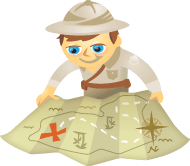 Do you use Twitter to market your business?
How's your Twitter reputation?
Twitter's short form messages require the same care you put into Facebook and other longer-form social media platforms.
In this article, I'll show you six tips to help you protect your Twitter reputation by avoiding some common mistakes.
#1: Verify Everything You Tweet
False information spreads like wildfire on Twitter. Celebrities die and resurrect daily, inaccurate news gets exposure, bad links get passed and misattributed quotes receive thousands of retweets.