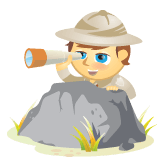 "Be yourself."  It's one of the rules of social media. If you're blogging, tweeting or Facebooking for business, be real—or you won't be followed.
Yet, how do you pull off "authentic" while maintaining the company brand message?
It's tough enough for a small business. What if you're #2 on Business Week's best global brands list, with nearly 400,000 employees across 170 countries?
At IBM, it's about losing control.
"We don't have a corporate blog or a corporate Twitter ID because we want the 'IBMers' in aggregate to be the corporate blog and the corporate Twitter ID," says Adam Christensen, social media communications at IBM Corporation.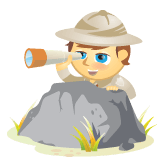 Imagine marveling at Peru's Machu Picchu ruins, and a guy nearby asks if you'll take his picture. But it's not just him; he's proudly holding a paper cutout of a smiling tomato.
What, exactly, inspired this traveler to carry a cartoon tomato to one of the wonders of the world?
In a word, fun.
He's just one of nearly 140 people who vacationed with the tomato, named "Sweetie." These fans of the restaurant Souplantation, or Sweet Tomatoes in some markets, were enthusiastically participating in the chain's latest social media promotion, "Where's Sweetie?"