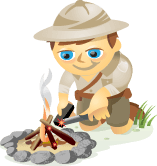 As with any new technology, social media has spawned its share of misconceptions and myths that keep people from interacting.
It's time to debunk the big myths that are keeping business owners and marketers on the social media sidelines.
Myth #1: My Customers Aren't on Social Media
Wow, if I had a dollar for every time I heard this one….  Seriously, this myth keeps more businesspeople from interacting with potential customers through social media than any of the others.
The fun part is all you need is a little data to convince people that their target customers are indeed on social networks.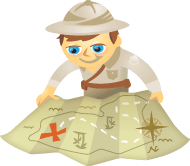 For many companies, the conversation has shifted from "why" or "should" we do social media, to "where" and "how" social media should be done.
A major component of answering those questions effectively is understanding in which social outposts your customers are concentrated, because there really is no benefit in beating your customers to the punch. Companies should follow, not lead, their customers across the social web.
At conferences, I'm often asked something along these lines: "My boss thinks none of our customers are on Facebook, but I think they are. What do I do?"
Here are 4 ways to find out where your customers are in social media: