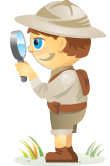 Are you looking for new ways to improve engagement with your audience?
Do you want to know the most effective, yet rarely used social tactics?
In this article I'll share research findings that reveal three widely underused tactics you can use to build a long-term interested audience.
#1: Provide Customer Service on Facebook
A lot of brands default to Twitter for social customer care. While there's nothing wrong with that, it's important to remember that Facebook offers plenty of customer service options you can leverage as well.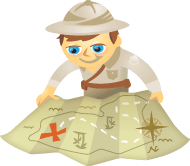 Are you answering customer concerns on Facebook?
Is offering social customer service important for your business?
Facebook is the number one social channel so it's likely to be the first line of contact for your customers, for both praise and complaints.
Answering your fans, owning up to your mistakes and keeping your fans in the loop go a long way to building trust.
Read on to discover five tips that will make you a customer-service superhero on Facebook.
#1: Answer Quickly
If you have a dedicated customer support department, the team probably has a process in place that works well in traditional channels (for example, a guarantee to respond within 24 or 48 hours).
But on Facebook (and Twitter) if you let that much time go by before responding to customer inquiries or complaints, you do so at your peril. In the social media world, two days feels like two weeks!
If you have a staff member who is monitoring your Facebook page throughout the day, it should be easy to respond to issues fairly fast. But if you're a one-person operation, and it's all up to you, you might have to set reminders to check your page a couple of times a day — first thing in the morning, early afternoon and once again in the evening.
My friends over at Post Planner do a really good job of keeping an eye on things (notice just how quickly they respond to questions).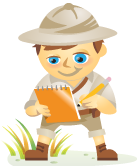 Have you ever wondered how a business handles more than a million Twitter fans? Want the inside scoop from the largest retailer on Twitter?
Even if you're a small business, there's some great insight to be gained from Marla Erwin, Interactive Art Director for Whole Foods Market. Marla was instrumental in creating Whole Foods' acclaimed social media program and the results have been phenomenal! For example, in the first year, Twitter.com/Wholefoods gained a million Twitter followers. It has now surpassed 1.75 million people.
If you're not familiar with Whole Foods, it's the leading natural and organic food store in the world with nearly 300 locations in North America and the United Kingdom.
Whole Foods Market is the most popular retailer on Twitter and is a leading example of Twitter's power to build millions of relationships a single customer at a time.  Here are key excerpts from our interview (you can listen to the entire exchange at the end of this article).