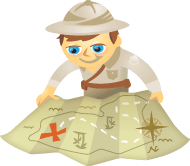 Are you using social media to improve your customer service?
Is your current Customer Relationship Management process inefficient?
A fine-tuned social customer service strategy increases customer engagement.
In this article I'll share four easy steps for developing a social CRM strategy.
Why a Social Media CRM Strategy?
Just about everybody uses social media in their daily lives. Why not use those online gathering places as an outlet for customer service?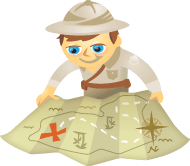 Are you responding to customers on social media?
Do you customize your interactions with them?
Your brand and online reputation depend on how you provide social media customer service.
In this article you will find four ways social media conversations create an extraordinary customer experience that inspires loyalty and word-of-mouth recommendations.
#1: Create Unforgettable Experiences
One of the great benefits of providing customer support on social media is being able to connect with consumers in real time. You see a need and you fill it. You hear a problem and you solve it.
Handling customer issues on a public stage can benefit both you and the customer you're working with—especially if you go above and beyond a generic "Please call us so we can resolve the issue."