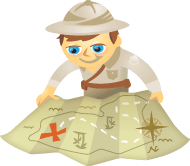 Are you using social media to improve your customer service?
Is your current Customer Relationship Management process inefficient?
A fine-tuned social customer service strategy increases customer engagement.
In this article I'll share four easy steps for developing a social CRM strategy.
Why a Social Media CRM Strategy?
Just about everybody uses social media in their daily lives. Why not use those online gathering places as an outlet for customer service?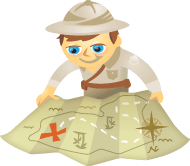 Are you responding to customers on social media?
Do you customize your interactions with them?
Your brand and online reputation depend on how you provide social media customer service.
In this article you will find four ways social media conversations create an extraordinary customer experience that inspires loyalty and word-of-mouth recommendations.
#1: Create Unforgettable Experiences
One of the great benefits of providing customer support on social media is being able to connect with consumers in real time. You see a need and you fill it. You hear a problem and you solve it.
Handling customer issues on a public stage can benefit both you and the customer you're working with—especially if you go above and beyond a generic "Please call us so we can resolve the issue."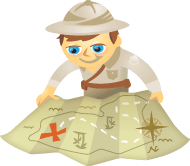 Do you use Twitter to stay connected with your customers?
Have you integrated Twitter into your customer service strategy?
Would you like to know which companies are doing this best?
Why Twitter Customer Service?
Gone are the days when people would call up a company and complain.
Now, people are more likely to head to their smartphones or computers to tell the world how terrible a product or service is.
That's why customer service is becoming increasingly important on social media platforms like Twitter.
A study done by Simply Measured showed that 99% of brands are on Twitter, and 30% of them have a dedicated customer service handle. The average response time was 5.1 hours with 10% of companies answering within an hour, and 93% of companies answering within 48 hours.
Here are 4 companies with exceptional customer service on Twitter and key takeaways to help you improve how your customers perceive your company on Twitter.
#1: JetBlue Excels in Responsiveness
Airline delays are one of the most common causes of customer frustration. Not only do delays happen often, but also people are pretty vocal about their feelings when their flight is delayed.
Acknowledging this, @JetBlue ensures they're responsive to their customers because they understand it's important for continued customer loyalty. Not only do they engage with happy customers, but they also respond to and help frustrated customers as quickly as possible.