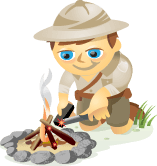 Does social media marketing contribute to your bottom line?
Are you looking for tools to boost your ROI?
As social media changes from an engagement-driven environment to a conversion-driven one, new tools are emerging to help you market more effectively.
In this article you'll discover four tools to improve your social media marketing.

Listen now: Play in new window | Download | Embed
Subscribe: iTunes | Android | RSS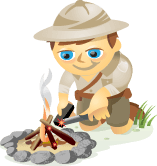 Games are everywhere.
More and more businesses are using gamification to create brand awareness and drive user engagement.
Gartner, Inc. predicts that more than 70% of Global 2000 organizations will have at least one gamified application by 2014.
In the last few years, we've also seen an increase in the number of companies that deliver gamification services and solutions including Bunchball, BigDoor Media, Badgeville and Gigya.
"Gamification typically involves applying game design thinking to non-game applications to make them more fun and engaging." (From Gamification Wiki)
What follows is an A-Z guide of 26 elements you should be aware of when you consider a gamification marketing strategy for your business.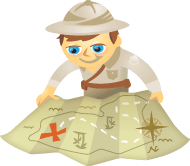 Early efforts in social media marketing have created a tremendous amount of buzz and interest, but surprisingly few case studies focus on monetization.
A recent study by Ketchum and Nielsen shows the number-one activity of social media users (online or offline) is reading blogs – even above TV!
So it's clear that social media is here to stay, and accountable programs must be created to deliver performance and ROI. Here are 3 steps to help you get started:
#1: Define Key Performance Indicators (KPIs) and Measure Against Them
In order to hold any marketing channel accountable, there first must be a framework of metrics that can be tracked, compared to a benchmark (industry or prior program performance) and analyzed over time.  Social channels are no different.  When looking to assign accountability to social programs, the first step is to define KPIs and measure against them.  The three key components to track are: