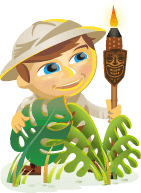 Do you own or manage a local business?
Are you leveraging the full power of online reviews?
To discover how to leverage online review services, I interview Martin Shervington.
More About This Show
The Social Media Marketing podcast is an on-demand talk radio show from Social Media Examiner. It's designed to help busy marketers and business owners discover what works with social media marketing.
In this episode I interview Martin Shervington, one of the world's leading experts on Google+ and Google for Business. As a trainer, speaker and consultant, he helps marketers understand how to best utilize Google's services.
Martin will explore online reviews for local businesses.
You'll discover how to get reviews for your business, as well as how to respond to negative reviews.
Share your feedback, read the show notes and get the links mentioned in this episode below.
Listen Now
Listen now: Play in new window | Download | Embed
Subscribe: iTunes | Android | RSS
You can also subscribe via
iTunes
,
RSS
,
Stitcher
,
SoundCloud
or
Blackberry
.
How to subscribe on iPhone
.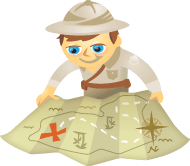 When did you last revisit your social profile on Twitter or Facebook?
Do you want to maximize the impact of your social networking efforts?
Basic housekeeping tasks are necessary for maintaining complete and engaging profiles.
In this article, you'll find 26 tips, an A-Z guide, with recommendations to help you get the most of your social network profiles.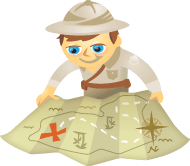 Are you wondering how to best use Yelp for your business?
If you run a local business like a restaurant, Yelp should be an essential cornerstone of your online presence.
Launched back in 2004, Yelp continues to be the go-to resource for millions of visitors looking for information about local businesses.
Is your business doing all that it can to attract new customers from the ever-growing audience on Yelp?
Whether you've been active on Yelp in the past or you're starting a new business, this article will bring you up to speed on the Yelp of today and offer seven ways your business can improve its presence on Yelp.
Why Focus on Yelp?
You might be thinking, "Shouldn't I focus my efforts on learning the latest tips about Pinterest and other cutting-edge social platforms? Isn't Yelp old news?"