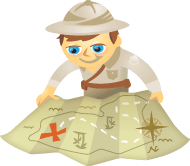 Are you answering customer concerns on Facebook?
Is offering social customer service important for your business?
Facebook is the number one social channel so it's likely to be the first line of contact for your customers, for both praise and complaints.
Answering your fans, owning up to your mistakes and keeping your fans in the loop go a long way to building trust.
Read on to discover five tips that will make you a customer-service superhero on Facebook.
#1: Answer Quickly
If you have a dedicated customer support department, the team probably has a process in place that works well in traditional channels (for example, a guarantee to respond within 24 or 48 hours).
But on Facebook (and Twitter) if you let that much time go by before responding to customer inquiries or complaints, you do so at your peril. In the social media world, two days feels like two weeks!
If you have a staff member who is monitoring your Facebook page throughout the day, it should be easy to respond to issues fairly fast. But if you're a one-person operation, and it's all up to you, you might have to set reminders to check your page a couple of times a day — first thing in the morning, early afternoon and once again in the evening.
My friends over at Post Planner do a really good job of keeping an eye on things (notice just how quickly they respond to questions).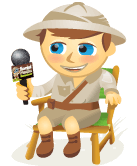 In this video I interview Jennifer Love, Senior Vice President of Communications at H&R Block. Jennifer shares how H&R Block adapts conversations across all channels to create customer experiences which bring in tons of referrals.
You'll hear how she adapts her social media tactics to get the most value out of the 120-day tax season and why she strives to pull in questions and how she answers them in a challenging real-time environment.
Be sure to check out the takeaways below after you watch the video.