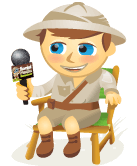 In this video I interview Mark Yolton, senior vice president of the SAP Community Network.
Mark shares how SAP's community of 2 million members from 200 countries is organized around business roles (such as developers, IT professionals and business process experts) to better engage with customers.
You'll find out how SAP puts together content focused on specific needs to build their community. Listen to the tips to learn how you can get customers to participate in your community.
Be sure to check out the takeaways below after you watch the video.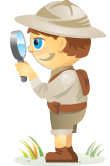 Could "ethical" bribery be setting your business up for failure?
If your company's social media interactions revolve around advance announcements of sales, special offers and insider-only promo codes – to the point where receiving these things is the primary motivation for your fans and followers – then you're essentially bribing customers to stay.
In this case, social media merely provides a pleasant, whitewashed cover for the bribery.
Thus, the very activities you're hoping will improve your relationship with customers might well be actually hurting your reputation with them, making those customers less likely to pay your full price without balking.
This article will reveal four ways to build customer loyalty without bribery.