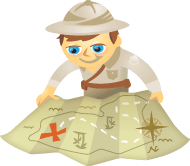 Are you answering customer concerns on Facebook?
Is offering social customer service important for your business?
Facebook is the number one social channel so it's likely to be the first line of contact for your customers, for both praise and complaints.
Answering your fans, owning up to your mistakes and keeping your fans in the loop go a long way to building trust.
Read on to discover five tips that will make you a customer-service superhero on Facebook.
#1: Answer Quickly
If you have a dedicated customer support department, the team probably has a process in place that works well in traditional channels (for example, a guarantee to respond within 24 or 48 hours).
But on Facebook (and Twitter) if you let that much time go by before responding to customer inquiries or complaints, you do so at your peril. In the social media world, two days feels like two weeks!
If you have a staff member who is monitoring your Facebook page throughout the day, it should be easy to respond to issues fairly fast. But if you're a one-person operation, and it's all up to you, you might have to set reminders to check your page a couple of times a day — first thing in the morning, early afternoon and once again in the evening.
My friends over at Post Planner do a really good job of keeping an eye on things (notice just how quickly they respond to questions).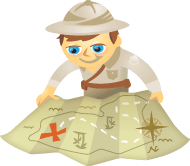 Has your business changed since you first created your social media profiles?
Are you considering a rebrand of your company's existing social identity?
With the right preparation, it's possible to manage your social media rebranding efforts without losing a significant number of subscribers along the way.
Should You Rebrand Your Social Profiles?
Before we review the process of rebranding your social media profiles, consider whether a rebranding is truly right for your company.
According to Luke Brassinga of Likeable Brands, "True rebranding involves updating a company's goals, message and culture."
If you're only conducting a rebrand because you like the sound of a new name better, your end results may not be worth the extra effort and potential for losses involved in the rebranding process.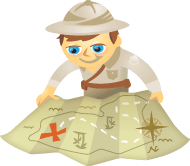 Do you need a plan to add customer service to your social strategies?
As Jeremiah Owyang states, "as internal and external demands mount, companies become mostly reactive, relegating themselves to a 'Social Media Help Desk'."
With strategy, planning and communication you can ensure that your company won't be caught off guard. If the day hasn't come yet when your social media team is thrust into fielding customer-service problems, it's fair to say that it's just a matter of time before they will be.
In this post, the seventh installment in the A-Z guides published here on Social Media Examiner, I'll discuss the importance of developing an integrated social media and customer relationship management program for your company.