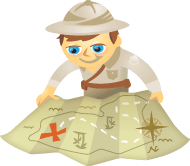 Do you use Facebook ads?
Are you aware of all of the targeting options Facebook offers?
Facebook offers so many ways to target potential customers, there's a right advertising option for every business.
In this article you'll find 21 ways to target specific audiences with Facebook advertising.

Listen now: Play in new window | Download | Embed
Subscribe: iTunes | Android | RSS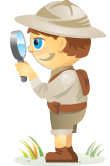 Are you managing social media for your business?
Do you pay attention to the trends happening across the social web?
If so, you already know how the rules and landscape of social media marketing are always changing.
But what you don't know may not only surprise you, but also may make you think twice about your social media strategy.
Here are four surprising social media research findings you should leverage for your social media strategy.
#1: Users 'Like' Facebook for Social Logins
When logging onto sites with a social network ID, research by eMarketer shows that a majority of users (51%) prefer to log in using their Facebook credentials.
In fact, professionals across all industries favored Facebook. Only 28% of users log in with Google+. Facebook is also the preferred social login network ID for 63% of global mobile users.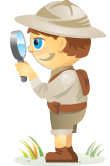 When you hear that Facebook is yanking Yahoo from its ranks and inching up on Google's traffic throne, you can't help but pay attention.
And if you work for a business or own one, it's likely that social media marketing is on your radar.  More and more marketing dollars are beginning to shift toward social media marketing and this trend only continues to climb.
Here are 5 studies that show how Facebook is undoubtedly a leading online social contender and a key tool that is continually changing the landscape of online engagement and fan loyalty.