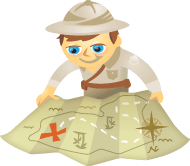 Do you know where all of your social traffic is coming from?
Want more detailed information on social media referral traffic?
The Google Analytics' Social Network Referrals report gives you a top-level snapshot of social media referral traffic, but it may not show you everything.
In this article you'll discover how to create custom URLs to find what is called dark social media traffic.
What Is Dark Social Media?
Dark social media traffic is referred to your site when you post a direct link to your content on a social media network and that link is clicked outside of the network.
For example, dark social media traffic happens when you post a link to Facebook and someone clicks on it from within a mobile dashboard app such as TweetDeck, or when someone copies that link and shares it via email or a text message.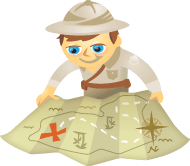 Do you want to increase your search rankings?
Did you know your Google+ page and profile could help?
Google+ can help you increase search rankings for your website, but you have to take the time to optimize your page, profile and content.
This article shows you three ways you can maximize your Google+ presence and tells you why that's important for SEO.
Why Google+ for search?
Google+ isn't just another social media platform; it's a powerful weapon in your SEO arsenal.
Check out Moz's recent Future of Search Report for the latest on ranking factors.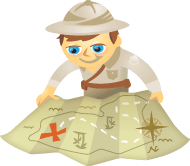 Are you wondering what to do with the new YouTube look and feel?
Many people either love or hate YouTube's platform facelift.
Whatever your preference, in this article I'm going to outline some of the best ways to optimize the new YouTube layout.
Frankly, YouTube's new design is turning out to be a step in the right direction.
YouTube has managed to add a layer of user experience and brand factor, which are only getting better. This evolution will soon prove highly beneficial to YouTube channel owners.