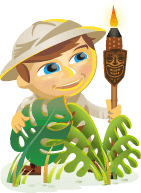 Do you use video in your marketing?
Are you wondering how YouTube can help promote your business?
To learn about how to get started with marketing your business with YouTube, I interview Gideon Shalwick for this episode of the Social Media Marketing podcast.
More About This Show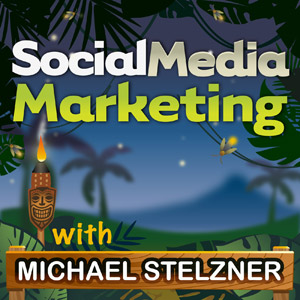 The Social Media Marketing podcast is a show from Social Media Examiner.
It's designed to help busy marketers and business owners discover what works with social media marketing.
The show format is on-demand talk radio (also known as podcasting).
In this episode, I interview Gideon Shalwick, an online video marketing expert. His blog and YouTube channel help businesses understand how to achieve success with YouTube. He also wrote the ebook Rapid Video Blogging.
Gideon shares why YouTube is increasingly important for your business.
You'll learn about the strategies you need to succeed and how to promote your videos to grow your audience.
Share your feedback, read the show notes and get the links mentioned in this episode below!
Listen Now
Listen now: Play in new window | Download | Embed
Subscribe: iTunes | Android | RSS
You can also subscribe via
iTunes
,
RSS
,
Stitcher
or
Blackberry
.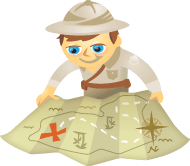 Are you frustrated by the default random YouTube thumbnail option for your videos?
Do you wish you could create something custom to improve your views?
Since December 2011, YouTube has been making some radical changes to their site.
Everything from the home page layout, website colors and even the look and feel of the video players have changed dramatically.
But none of these aesthetic changes have had any real impact on the way we need to be marketing videos on YouTube.
However, this latest change may just be the biggest game-changer that savvy video marketers can take advantage of! Introducing the Custom YouTube Video Thumbnail.
A Little Background
In April 2012, YouTube quietly rolled out the option for all YouTube channels to become "YouTube Partners."  This original YouTube Partner Program consists of a selective club of content producers with a large audience and a ton of views.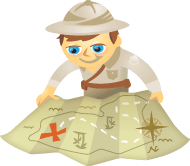 Are you looking for easy ways to engage new Facebook fans using Timeline?
Keep reading to learn how free apps can provide enormous opportunities for your business.
Why Facebook Timeline Apps?
Now that the new Timeline layout is mandatory for all page owners, we're all beginning to find our way around the new layout.
For many, especially those who just started seeing traction with the old layout, Timeline presents brand-new challenges (and opportunities!) for staying top-of-mind.
Sure, the layout is beautiful, with lots of room for high-res video and photo. But with all the rules and changes (e.g., that your cover photo can't be promotional, or that there's no more driving non-fans to a default "welcome" tab prompting them to Like your page), page admins have their work cut out for them in terms of fostering high engagement and moving their fans to take action. Without engagement and momentum, your page is as good as invisible.