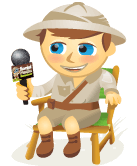 Do you want to know how to find the most valuable social media content? Are you looking for great articles and videos to share with your friends and fans?
Be sure to watch this edition of Social Media Examiner TV with our host Mari Smith.
In this episode, Mari introduces you to the concept of curating content and how it can help your business. And Mari also reviews 8 content curation tools to help you find the best information for your business.
Share your feedback, see the show notes and discover how you can be part of a future show below!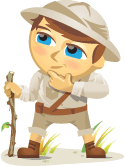 How will social media impact marketers and businesses in 2011? We sought expert opinions from a wide range of pros you're likely familiar with.
Since we started Social Media Examiner in October 2009, we've published more than 280 articles. These original posts were written by dozens of social media professionals.
We decided to tap their knowledge and expertise to see what's likely coming next year. Here are their predictions for where social media is headed in the next 12 months.