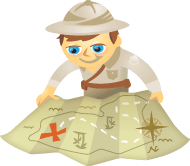 Do you want a higher return on your social media marketing efforts?
Are you simply covering the basics in your daily marketing routine?
You can build on your current social media tactics to make them work better for you.
In this article I'll share 4 tactics to get better results from social media without working harder.
#1: Add Credibility With Real-Time Sharing
In addition to creating and publishing content and engaging with your audience on social media, it's important to keep up with trends in your industry.
There may be an important conference or breaking news within your niche that your audience needs to know about. Being the first to tell them helps build your company's credibility.
To make sure you don't miss the important information your audience needs to know, you can use Google Alerts and Brook.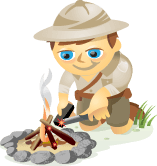 Advertising on Facebook can be a cost-effective means of bringing new people to your fan page. To truly harness the value of Facebook advertising, you'll need to dedicate time and resources to test, analyze, monitor and tweak your ads.
Do this and you may just find a sea of opportunity waiting for your brand, company or event.
The biggest challenge with Facebook advertising is maximizing the efficiency of your ads. In short, this means getting as many Likes for as little money as possible. To help you win this challenge sooner rather than later, here are seven important facts you should know about Facebook advertising that will help you get moving in the right direction.