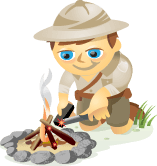 Are you wondering how your Facebook Page compares to competitors?
What can you do to improve your performance?
Insights into how your competitors are using Facebook can help you better understand your audience on Facebook and how they use Facebook.
In this article, I'll review 5 different tools that can be used to help you compare your Facebook Page against competitors and identify tactics to help you improve your Facebook marketing.
#1: Compare Your Statistics With AgoraPulse Barometer
AgoraPulse provides a free tool called the AgoraPulse Barometer, which performs an analysis of your Facebook Page and compares it against other companies' Pages (that also used this tool) that have a similar number of fans.
The Barometer calculates the average percentage for several criteria based on your last 50 posts. The resulting report shows the score for your Page in black compared with the average score in red for other Pages that ran this assessment.
Information provided in the chart above includes:
Fans Reached. This is the average number of fans who receive your content. Facebook generally shares your content with a small percentage of fans unless you have a very engaged community. The key to increasing this figure is having a community that comments, likes or shares your posts.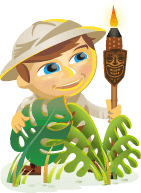 Want to understand the psychology behind why people interact via social networks?
During this fascinating interview I explore these very concepts.
To learn about the science and psychology of social media marketing, I interview Ric Dragon for this episode of the Social Media Marketing podcast.
More About This Show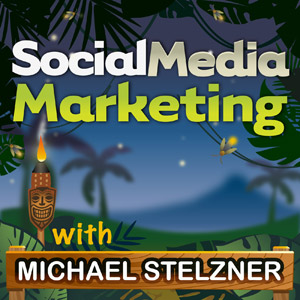 The Social Media Marketing podcast is a show from Social Media Examiner.
It's designed to help busy marketers and business owners discover what works with social media marketing.
The show format is on-demand talk radio (also known as podcasting).
In this episode, I interview Ric Dragon, author of Social Marketology and CEO of DragonSearch.
Ric shares tips on how businesses can build relationships on social media.
You'll learn how relationships develop and why the concepts of gamification and gifting are important.
Share your feedback, read the show notes and get the links mentioned in this episode below!
Listen Now
Listen now: Play in new window | Download | Embed
Subscribe: iTunes | Android | RSS
You can also subscribe via iTunes, RSS, Stitcher or Blackberry.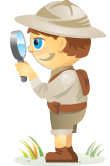 Welcome to our weekly edition of what's hot in social media news. To help you stay up-to-date with social media, here are some of the news items that caught our attention.
What's New This Week?
LinkedIn Platform Further Enables Professional Content Sharing: LinkedIn has worked closely with developers to improve the signup with LinkedIn experience and make it easier to share content on LinkedIn.