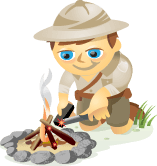 Are you looking for new ways to grab your fans' attention?
When was the last time you changed the way you share news and updates?
When you present your content in new, engaging and interactive ways, it stands out in a constant stream of competing information.
In this article you'll discover five free tools to help you avoid the same tired ways of sharing content.
#1: Make Your Images Interactive
ThingLink's fun, dynamic, visual format draws attention to your updates.
You can add text or multimedia overlays to any of your photos or images, but what makes this tool more interesting than others is that the results are interactive.
Viewers hover over icons to watch a video, listen to an audio file, link externally, complete a poll and more.
Home Depot uses ThingLink images to share room and home décor DIY suggestions and tutorials. For example, they overlaid this photo of a DIY Sawhorse Table with the prices of all the pieces you'd need to make it and links to a blog detailing the process. The links become visible when you hover over the image.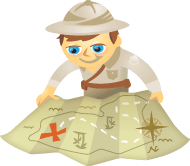 Do you want to create blog posts people can't help but share?
Have you used Facebook to find content that's most appealing to your readers?
You can write shareable blog posts by taking the time to understand what your audience really wants from you.
In this article you'll discover four ways to find the ideas your fans want to discuss and share.
Why Shareable Blog Content Matters
If people aren't compelled to share your blog content, it's just not going to happen–Like buttons alone won't cut it. Your content has to be remarkable enough to encourage sharing.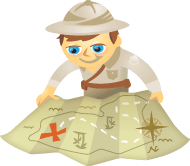 Do you want to use Instagram to add value to your brand?
Are you looking for innovative ways to get your customers (and employees) to post Instagram pictures?
Then keep reading because I'm going to show you four ways to bring your "A game" to Instagram and wow your fans.
Why Customer Instagram Pictures?
Instagram was the fastest-rising social media channel for brands in 2013.
You probably already know it's an effective platform for branding and marketing your products and growing your community.
But what you may not know is that Instagram is a powerful tool to collect customer-created content you can reuse to your advantage.
#1: Enhance Your Online (and Offline) Store With Customer Photos
Visuals greatly impact the behavior of shoppers. Most brands just snap a photo of the product and share it across all social channels, which may work sometimes. But you can take it a step further by crowdsourcing photos on Instagram.
When customers see photos of other "regular" people using a product, they're more likely to buy. Why? This kind of social proof is a powerful motivator. Visitors gain trust by seeing others use the products they are about to buy.
Let's take the clothing industry, for example. The biggest mistake clothing brands make on Instagram is showing bland product photos—clothing worn by hired models, usually with a white background.