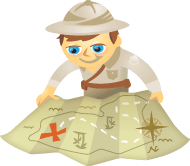 Do you keep text and image updates separate?
Have you considered how text and visual content complement each other?
Pairing visual content with clever, descriptive text can create a true marketing force that leads to more interaction.
In this article I'll show you seven ways companies are using visual content to get better overall engagement.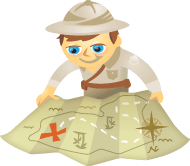 Are people sharing photos and talking about your business?
Do you need to breathe new life into your word-of-mouth tactics?
You don't have to create elaborate campaigns to drive visibility for your business.
In this article you'll discover four ways to make customers want to take and share pictures related to your brand.
Why Photos Work for Social Chatter
No one leaves the house without their smartphone. Documenting our every action is woven into our daily routines and photos are the easiest way to do that.
And yet I'm constantly surprised that most businesses don't take advantage of this marketing opportunity.
It only takes a simple request and most people are happy to take and share pictures while in your store or at your event—especially if you give them a fun way to do it.
You can increase your return on these social shares by highlighting your social profile URLs, handle and hashtag in high-traffic areas and asking people to tag you in their updates.
Below are four ways to make it irresistible to share photos of your brand.
#1: Encourage Unexpected Activities
I love the way Art Series Hotels have infused fun into their guests' stay–and increased social shares about their brand to boot.
The hotels leave postcards in guests' rooms asking them to jump on the bed and share the fun photos with their friends (tagging the hotel of course).