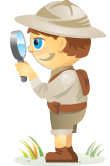 Social media networks are fields of dreams for marketers.  With over 500 million active users on Facebook today, there's no doubt that Facebook is a social media powerhouse.  And although Facebook is a social networking favorite, it's not alone.
Marketers are taking note of many different social media opportunities and beginning to implement new social initiatives at a higher rate than ever before. Here are 3 new studies that show social media is still on the rise:
#1: Small Business Doubles Social Media Adoption
One positive result from the economic downturn is the rapid growth of social media marketing.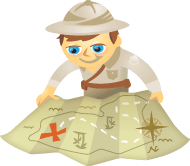 It's hard to find a business participating in social media that isn't doing something on Facebook. In fact, "I want a Facebook fan page," has replaced, "I want a company blog," as the single most heard request from clients in the social media world these days. With 350 million accounts and growing, it's no wonder.
Facebook is one of my favorite places to recommend for businesses for a lot of reasons. The primary one is that Facebook offers almost of all the various social media tools that companies can apply to their brand.
Facebook allows you to participate without having to spend time or money on your own website. Still, few companies are using Facebook well. One example of a business doing it right is Ernst & Young Human Resources effort (brilliant).  But for every good Facebook presence there's a brand page we like to call a "campground." Not because lots of people hang out there, but because all you hear when you visit is crickets.
To give you a leg up on getting smart with Facebook, here are five facebook-only strategies for business success.