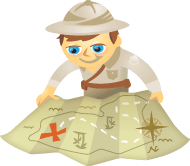 It's the Holy Grail of interactive marketing: getting "social media influencers"—the ones with the voice and the reach, the ones to whom everyone else listens—to endorse and promote what you're doing.
Recently, my company managed to inspire 60 such influencers to participate in our event, called The Influencer Project, and they even took it upon themselves to help spread the word.
People like Social Media Examiner's own Michael Stelzner, Guy Kawasaki, Robert Scoble, Gary Vaynerchuk, David Meerman Scott, and others all signed on. We were grateful beyond belief.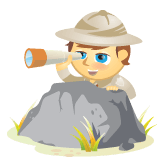 Imagine marveling at Peru's Machu Picchu ruins, and a guy nearby asks if you'll take his picture. But it's not just him; he's proudly holding a paper cutout of a smiling tomato.
What, exactly, inspired this traveler to carry a cartoon tomato to one of the wonders of the world?
In a word, fun.
He's just one of nearly 140 people who vacationed with the tomato, named "Sweetie." These fans of the restaurant Souplantation, or Sweet Tomatoes in some markets, were enthusiastically participating in the chain's latest social media promotion, "Where's Sweetie?"