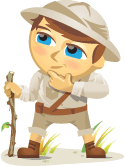 You've heard the adage that a picture is worth a thousand words, but when that picture is protected by copyright, the picture is only worth three words: cease and desist.
OK, that's kind of a lawyer joke. But it illustrates how protective people are about finding their images used online without permission.
Copyright laws were established not to give the author the right to deny their work to other people, but instead to encourage its creation.
Article I, Section 8, clause 8, of the United States Constitution states the purpose of copyright laws is "to promote the Progress of Science and useful Arts, by securing for limited times to Authors and Inventors the exclusive Right to their respective Writings and Discoveries."
It's a delicate balance between the rights of the creator and the public's interest. When in conflict, the balance tips more heavily toward the public's interest, which is often contrary to what the creator believes to be fair or just.
This article will cover exactly what copyright is and what it covers.
And then we'll look at the concept of fair use as it pertains to using images online. The goal here is to better understand how to use images others create in a way that is both respectful of the author's ownership rights and allows others to use it.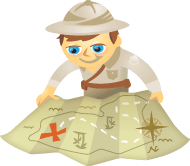 You've heard this: "A picture is worth a thousand words." But can it actually help you engage with customers and prospects?
In this post, I'll share ways you can ensure your images provide the best experience they can; ones that will help keep the conversation flowing.
Among the topics covered in this post are tools, tips and strategies that can be used to enhance the visual representation of your business.
As I've done in the other posts in the 26 Tips series, this post provides an easily digestible A-Z guide to which you can return time and again.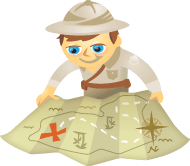 Whether you're planning a real-world event (like a conference, tweetup or political gathering) or a virtual event (like a webinar or teleclass), social media can be an inexpensive, cost-effective way to build buzz, fill seats, and turn a one-off gathering into a recurring event.
The trick is to know which social media tools to use and when to use them.  This article contains 12 useful social media tips designed to help your events shine.