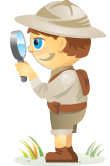 Welcome to our weekly edition of what's hot in social media news.
To help you stay up to date with social media, here are some of the news items that caught our attention.
What's New This Week
Meerkat Cameo Allows Users to Take Over Streams: "Broadcasters can now invite viewers to take over their stream for up to sixty seconds."

Cameo is "a simple yet powerful way to create a deeper human connection with people — going from 'broadcasting to' towards 'broadcasting with.'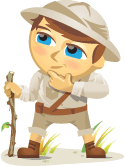 Have you used social media strategies to support your public relations efforts? Are you struggling to show whether social made a difference?
This post will focus on six metrics you can use to measure the impact of social media on public relations (PR).
Why social media and PR?
As news outlets continue to boost their online presence, public relations professionals have a tremendous opportunity to leverage social media outlets to enhance their outreach efforts.
Social media networks like Twitter provide a new level of access to reporters that open dialogue in new and exciting ways. As social media sites become the "source" for news and breaking stories, marketers are seeing media coverage spread more rapidly than ever before.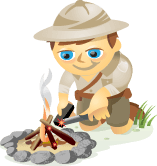 Advertising on Facebook can be a cost-effective means of bringing new people to your fan page. To truly harness the value of Facebook advertising, you'll need to dedicate time and resources to test, analyze, monitor and tweak your ads.
Do this and you may just find a sea of opportunity waiting for your brand, company or event.
The biggest challenge with Facebook advertising is maximizing the efficiency of your ads. In short, this means getting as many Likes for as little money as possible. To help you win this challenge sooner rather than later, here are seven important facts you should know about Facebook advertising that will help you get moving in the right direction.