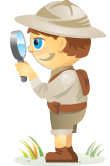 If you heard about a marketing strategy that could substantially lower your marketing expenses and return 600% or more of your investment, would you be interested in learning more about it?
When Social Media Examiner surveyed 1,900 marketers in 2010, half said they wanted to learn more about this strategy.
Of those just starting out in social media marketing, 65% wanted to learn more about it. And 81% of all the marketers surveyed said they would definitely increase their use of this strategy.
No, it's not Facebook, Twitter, LinkedIn or YouTube.
Sure, Facebook, Twitter and LinkedIn were among the top four social media tools among this group of marketers.
But what was first?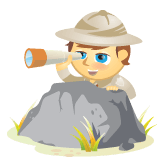 "Be yourself."  It's one of the rules of social media. If you're blogging, tweeting or Facebooking for business, be real—or you won't be followed.
Yet, how do you pull off "authentic" while maintaining the company brand message?
It's tough enough for a small business. What if you're #2 on Business Week's best global brands list, with nearly 400,000 employees across 170 countries?
At IBM, it's about losing control.
"We don't have a corporate blog or a corporate Twitter ID because we want the 'IBMers' in aggregate to be the corporate blog and the corporate Twitter ID," says Adam Christensen, social media communications at IBM Corporation.