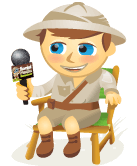 In this video I interview Kimarie Matthews, vice president of social web for Wells Fargo.
Kimarie shares how Wells Fargo uses Twitter to improve customer support. You'll also discover how she documents Twitter interactions to monitor customer sentiment and uses the data to develop a business case for social media investment.
Be sure to check out the takeaways below after you watch the video.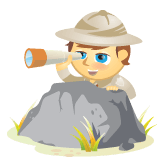 Think you know what World Wrestling Entertainment (WWE) is all about? You might be surprised to read about WWE's emerging social media story.
But first, it's easy to pigeonhole WWE as fringe cable channel with a small group of die-hard fans, but you likely don't know all the facts…
WWE.com outperformed ABC.com, CBS.com, NBC.com, NASCAR.com, PerezHilton.com, NHL.com and UFC.com. More people attended Wrestlemania XXVI than the Super Bowl, held in the same stadium.
"WWE" ranked #3 for most searches on Yahoo! in 2009, behind only Michael Jackson and Twilight. (As I write this, WWE is the top-trending search term on Yahoo!) And WWE.com has more than 14 million average monthly unique visitors worldwide.
More significantly, WWE's own social networking site has 610,000 registered users who participate in forums, comment on blogs, and consume the millions of photos and videos that WWE updates continuously.