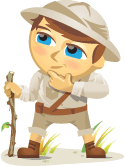 Guest blogging is one of the most efficient, yet misunderstood, social media marketing tactics.
It's not new. In fact, it's almost as old as blogging itself.  It started becoming a standout tactic just a few years ago.
This post answers one of the most frequently asked questions: Is guest blogging good for "big guys?"
By the way, "guest posting, the time waster" is one of the myths I busted in my previous post for Social Media Examiner. Today's article is one more argument in favor of guest blogging.
Guest blogging is about placing your content for free outside of your own blog to increase its reach. A guest post thus is a piece of content you write for someone else's blog and include your author information to build exposure and awareness of your brand.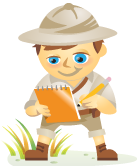 "But whether it be dream or truth, to do well is what matters. If it be truth, for truth's sake. If not, then to gain friends for the time when we awaken."
Sounds like something from one of Shakespeare's plays, doesn't it? Actually, it's a quote from Pedro Calderon de la Barca, a 17th-century Spanish playwright.
You may wonder where I found such an obscure quote. It was a comment by someone named Vigrx on my blog post titled "Using Social Media to Market Your Business." He or she was promoting the site vigrxdeals.org. The fact that the quote had absolutely nothing to do with social media was a sure sign that it was spam.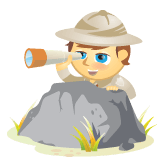 When a gunman took three hostages at Discovery Communications headquarters (home of the Discovery Channel) on September 1, 2010, hundreds of news outlets reported the crisis.
Yet mainstream media was not the first to break the story. An employee inside the Silver Spring, Maryland facility took a photo of an armed law enforcement official using a mobile phone and posted it on Twitpic.