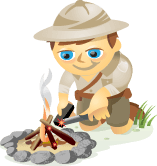 Do you know if you're having an impact on Twitter, Facebook and other social media networks? Do you want some tips on how to measure your social media influence?
As Twitter continues to grow, tools to enhance your Twitter experience and measure your influence are popping up all over the web. In this article, I'll highlight five free tools that offer easy ways to keep track of your influence on Twitter and beyond.
#1: Klout
Perhaps one of the more well-known resources for measuring your Twitter influence is Klout, which is available as an extension for Chrome and Firefox, as well as the stand-alone site. Late last year, Twitter client Seesmic also integrated Klout scores into its desktop and web versions.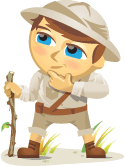 Since location-based check-in app Foursquare was launched at South by Southwest in 2009, the app has seen exponential growth, reaching over 7.5 million users this year.
Other apps have been popping up as well, as geolocation takes center stage in the mobile arena and users flock to apps that create games from typical situations and offer rewards for users.
Two years later, check-ins are old news and the still-young area of geolocation is evolving to keep users interested. Apart from gamification through leaderboards and badges (or stickers, or pins), the motivation for users to participate in location-based networks is severely lacking.