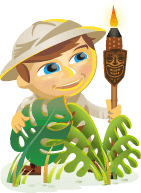 Do you split test the opt-ins on your website?
Want to get better results?
To learn how to create effective split tests, I interview conversion expert Joanna Wiebe.
More About This Show
The Social Media Marketing podcast is an on-demand talk radio show from Social Media Examiner. It's designed to help busy marketers and business owners discover what works with social media marketing.
In this episode I interview Joanna Wiebe, a copywriter, conversion expert and founder of CopyHackers.com–a website designed to help you improve your conversions. She's the author of the Copy Hackers ebook series.
Today Joanna will explore how split testing can help improve your email opt-ins and much more.
You'll discover how to alter your headlines and buttons to improve your website opt-ins, as well as what tools to use to analyze results.
Share your feedback, read the show notes and get the links mentioned in this episode below.
Listen Now
Listen now: Play in new window | Download | Embed
Subscribe: iTunes | Android | RSS
You can also subscribe via
iTunes
,
RSS
,
Stitcher
,
SoundCloud
or
Blackberry
.
How to subscribe/review on iPhone
.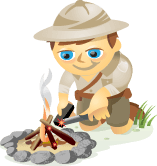 The new social media reporting tools from Google Analytics provides marketers free social media monitoring and measurement capabilities.
The new reporting features provide the most value when coupled with Google+.
This way, community managers gain insight around off-page activity as Google Analytics and Google+ are happily integrated.
Tracking off-site social activity is just one of the cool new features that community managers will be swooning over.
Check out the other actionable reports outlined below and discover how businesses can best leverage them to determine the value of social media.
This article will cover how to use the new social reporting features inside Google Analytics to help evaluate and measure your social media campaigns.
#1: Social Visitors Flow
The newly added Social Visitors Flow is a visual presentation of how visitors from social properties are navigating your website. Assuming the goal of your social media campaign is to get more traffic to your website, this report quickly gives you insight into which social platforms are sending the most traffic to your site and what your social visitors are doing once they get there.