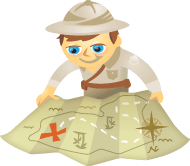 Do you understand how visitors convert on your blog or website?
Are you tracking conversion goals?
Knowing how visitors convert on your website can help you improve your marketing.
In this article I'll show you how to dive into Google Analytics Conversions reports so you can optimize your site for more conversions.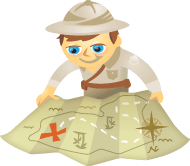 Are you looking for a smart way to use social channels for lead conversion?
Are you tracking and leveraging your target customers' path to buying your product?
Collecting fans and followers is one thing, converting them to paying customers can be quite another. That is, unless you have a customized sales funnel in place.
In this article you'll discover how to put together a marketing and sales funnel with the right channels and key trackable metrics. You'll also find advice on how to test and tweak your funnel for maximum boost.
Why Is Your Marketing and Sales Funnel Such a Big Deal?
Social media marketing is about using social networks and tools to guide prospects through a series of steps–a funnel–to get them to take the actions you want (e.g., becoming a fan, sharing their email address or buying your products or services).
There are tons of social media tools, networks and options that include everything from Facebook and Twitter to landing pages and email marketing to SEO and ads. Each of these social marketing channels is one more way to guide your prospects through your sales funnel.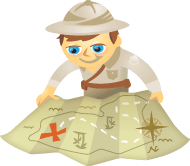 Are you using social media to keep your existing customers happy?
Do you want to figure out how to drive revenue from existing customers through the social channel?
This post will give you 5 tips to gain more revenue from your existing customers using social media.
Why Focus on Existing Customers?
For many companies, connecting with their existing customers is a natural fit for social media. These companies are seeing conversations about their brands, their competitors and their industry that provide them with an opportunity to engage others in dialogue.
There are two types of strategies that revolve around existing customers on the social media channel. The first is to offer customer service help through the social channel. We've seen excellent examples of this with Comcast and Boingo, which have successfully addressed customer concerns through social media.