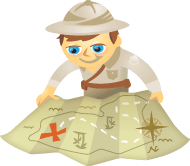 Do you segment and track leads?
Are you reaching the right people at the right time?
Before customers buy your product or service, they go through a process of discovery, learning and understanding.
Customizing your social tactics based on the buying stage increases sales.
In this article you'll discover tactics that engage customers at each buying stage and move them toward the final sale.
Why Segment for Each Buying Stage
Tailoring your marketing tactics to a lead's specific buying lifecycle stage ensures you're making the biggest impact, shortening the sales cycle and increasing your overall top-to-bottom conversion rates.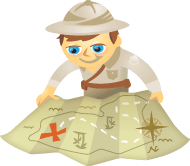 Do you struggle with establishing return-on-investment (ROI) for your social media efforts?
Are you looking for advice to help you measure your ROI?
For most businesses, being able to substantiate the allocation of resources into social media is a necessity. But it's not always easy.
We asked 25 online marketing pros to share their best ROI tips. Find out what they had to say below.
#1: Measure Your Key Performance Indicators
People who try to set revenue expectations are setting themselves up for failure because people aren't on social media to buy.
So, what should you do?
It's better to look at numbers such as engagement rate, referral traffic and audience reach.
If I'm doing app install ads through Facebook, for example, I'll measure cost per install. If I'm promoting content, I really only care about the traffic coming back to my site for branding reasons—conversions from social media content promotion are icing on the cake.
Eric Siu, founder of Growth Everywhere and COO at Single Grain, a digital marketing agency.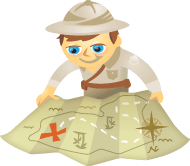 Are you looking for a smart way to use social channels for lead conversion?
Are you tracking and leveraging your target customers' path to buying your product?
Collecting fans and followers is one thing, converting them to paying customers can be quite another. That is, unless you have a customized sales funnel in place.
In this article you'll discover how to put together a marketing and sales funnel with the right channels and key trackable metrics. You'll also find advice on how to test and tweak your funnel for maximum boost.
Why Is Your Marketing and Sales Funnel Such a Big Deal?
Social media marketing is about using social networks and tools to guide prospects through a series of steps–a funnel–to get them to take the actions you want (e.g., becoming a fan, sharing their email address or buying your products or services).
There are tons of social media tools, networks and options that include everything from Facebook and Twitter to landing pages and email marketing to SEO and ads. Each of these social marketing channels is one more way to guide your prospects through your sales funnel.