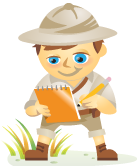 When Rick Short, director of marketing communications for Indium Corporation, began thinking about his social media strategy, he started with keyword research.
He identified 73 of the most important keywords his prospective customers would search for. Then he created 73 different blogs that focused on each keyword and assigned a dozen employees to write those blogs.
The results amazed him. Once the blogs took off, customer contacts increased 600% in a single quarter. And everyone who contacted a blog author, commented on a blog post or downloaded a white paper opted in to the company's customer database.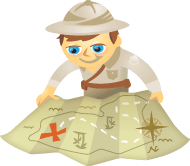 Do you have a social media strategy? Does it involve content? Should it?
The other day I drove past a local convenience store that makes most of its profit from beer, Slush Puppies and beef jerky (not that there's anything wrong with that). A big sign out front asked passers-by to Like them on Facebook.
"It's official," I thought. "Now every business in America has a Facebook page."
Unfortunately, few businesses actually have a strategy for their Facebook page, or for the rest of their social media activity. They tweet, blog and set up a Facebook business page out of fear of being left behind, rather than as a way to engage their audience.