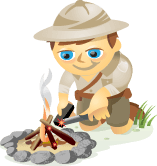 Want more people to see your content?
Have you considered new methods of sharing content?
Look beyond the big social networks to expand your influence, increase exposure and grow your following.
In this article I'll share 10 platforms, sites and tools to use to increase your reach and get your content noticed.

Listen now: Play in new window | Download | Embed
Subscribe: iTunes | Android | RSS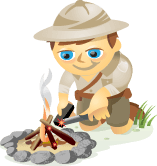 Are you looking for blogging tools that can enhance your blog, help with your marketing and help you focus?
We asked top bloggers to share their favorite tools.
In this article you'll find 9 blogging tools to check out.
#1: BuzzSumo
Use BuzzSumo for content brainstorming or to plan blogger email outreach and social media marketing campaigns. Here's how you can search it and make the most of those searches!
Search for a [domain.com] then sort the results by any of the provided social media network (Facebook, LinkedIn, Twitter, Pinterest, Google Plus or total) to find your most popular blog posts.