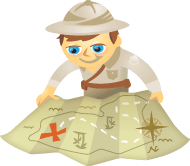 Do you want to share helpful content, but don't know where to find it?
Are you looking for tools to speed up your content curation process?
In this article I'll show you how to find and share relevant content in a snap.
Why Content Curation?
If you want to be the go-to expert in your niche, you need to provide more value than the other guys. Content curation—sharing relevant articles from several sources—is an important way to provide that value to your clients, fans and readers.
Modern marketing has changed significantly. It's less about promotion and more about helping your ideal clients make informed decisions. Buyers expect to be fed relevant and helpful information.
Good content curation pinpoints potential clients' needs, wants, desires and problems, then offers answers and solutions. Sharing other people's content is a great way to quickly become the recognized expert in your field.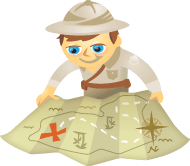 Do you have a business blog?
Are you happy with the marketing role your blog plays?
Many businesses consider blogs "a cost of doing business," or code for "We're not sure what it does but we're afraid to stop doing it."
In this article I will explore why and how to make your blog the hub of your content marketing plan?
Why make your blog your content marketing hub?
To put a slightly different spin on what Chris Brogan says, blogs are your home base; they are at the center of your content marketing system.
Whether you're a small business or a Fortune 100 company, blogs should be at the heart of your content marketing because blogs fuel social media, search optimization and the sales process.
The top five reasons to use a blog as your content hub are: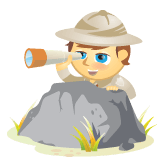 Do you want to attract a steady stream of new customers?
Are you looking to create better content, but you need fresh ideas?
A lot of marketers are still unclear about what content marketing means.
This article will explore the benefits of content marketing and preview an exciting new opportunity from Social Media Examiner to help take your content marketing to the next level.
Smart Content, Big Rewards: An Example
Today, businesses of all sizes are using content marketing to slay the competition, attract large followings of loyal customers and explode their business' growth.
But when tiny Magnolia Hi-Fi started using content, the Internet wasn't even around. Did that stop them? Heck no!
Back then, they had just transitioned from a neighborhood greeting card and photography store to an audio specialty store. Competition was fierce and they didn't even have a marketing plan. So they hired a salesman (who knew a lot about educating prospects with great information) to develop a solid profitable marketing plan.
The plan was to give prospective buyers something to focus on other than price – content.
They created a series of stereo buyer's guides, which offered educational content that answered prospects' questions about buying audio equipment. These were distributed as newspaper inserts (remember there was no Internet at the time!).