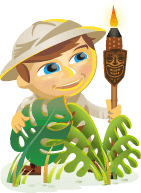 Do you blog for business?
Are you wondering how the blogging can help your business?
To learn how a blog can be the center of your entire marketing program and explode your business's growth, I interview Joe Pulizzi for this episode of the Social Media Marketing podcast.
More About This Show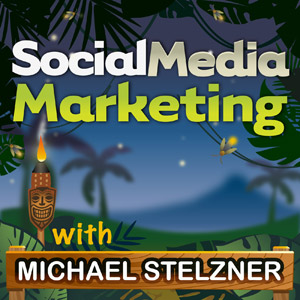 The Social Media Marketing podcast is a show from Social Media Examiner.
It's designed to help busy marketers and business owners discover what works with social media marketing.
The show format is on-demand talk radio (also known as podcasting).
In this episode, I interview Joe Pulizzi, founder of the Content Marketing Institute and co-author of Get Content, Get Customers and Managing Content Marketing.
Joe shares his blogging story and how sharing free content grew his business. You'll learn how blogs can grow your email list, why multi-author blogs may be worth exploration and how to widen your professional network.
Share your feedback, read the show notes and get the links mentioned in this episode below!
Listen Now
Listen now: Play in new window | Download | Embed
Subscribe: iTunes | Android | RSS
You can also subscribe via 
iTunes
,
RSS
,
Stitcher
or
Blackberry
.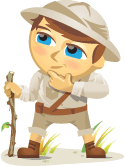 *UPDATE: Congratulations to the winners of our free ticket giveaway: Christy Rucker won the written entry and Rachael Seda won the Twitter contest.*
Want to win a free ticket to the largest content marketing event on the planet?
Our friends at the Content Marketing Institute have put together an amazing event taking place in Columbus, Ohio this year.  And they've agreed to let us give away two tickets to this special event.
First, what is this event?
Content Marketing World 2012 is the largest in-person conference dedicated to helping marketers and business owners master content marketing.  This year's conference takes place September 4-6, 2012 at the Columbus Convention Center in Columbus, Ohio (just outside the Ohio State University campus).
Hundreds of businesses have already signed up, including Level 3, Google, SAS, IBM, Majestic Steel, Nationwide, Deloitte, UBM, Caterpillar, Cisco Systems, CME Group, University of Phoenix and many other leading small and large brands.
Over 70 (yes, that's right… 70) of the world's most respected content marketing and social media experts will share their strategies with you.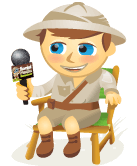 In this video I interview Joe Pulizzi, author of Managing Content Marketing, co-author of Get Content Get Customers and founder of the Content Marketing Institute.
Joe shares the story behind the Content Marketing Institute and explains why content marketing is not a fad and is here to stay.
You'll also learn how a multi-author blog can help your business and what you need to know to develop one.
Be sure to check out the takeaways below after you watch the video.