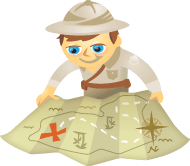 Have you ever wanted to save Facebook content to read later?
Are you looking for ways to find that saved content?
Depending on the type of device you're using, Facebook save can be time-consuming or frustrating.
In this article I'll share four easy ways you can use the Facebook Save button for saving articles you're interested in reading later.
Avoid the Hassle of Missing Content With the Facebook Save Button
Your Facebook connections and favorite pages offer some really great content–but you don't always have time to read it so you want to save it for later. If you're like most people, you haven't found an easy or efficient way to do that.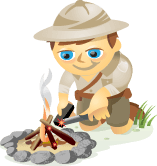 Call me biased, but blogs are changing everything and WordPress is leading the charge.  Millions of blogs have sprung up over the last few years and transformed the publishing world.
This represents a big opportunity for your business.
A Little Context
In the early days of the Internet, websites were static creatures. Once a site was published, that's pretty much how it stayed. Websites were built by programmers and even minor changes required contacting the designer or a specialized web manager.
Then came the blog.
Blogging turned the once-boring website into an ever-changing, dynamic creature. With the advent of the blog came blogging software and the ability to quickly publish content.