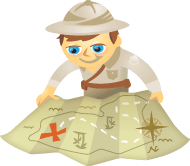 Do you want to share stronger visuals?
Have you looked at what other content creators are doing?
Watching what works for others in your industry can help you create content that increases engagement with your own audience.
In this article I'll share how to search Pinterest, Instagram and Facebook for visual content to inspire your own visuals.
Listen to this article:
Listen now: Play in new window | Download | Embed
Subscribe: iTunes | Android | RSS
You can also subscribe via RSS, Stitcher and iTunes. How to subscribe/review on iPhone.
#1: Generate Ideas From Pinterest
When seeking visual inspiration, Pinterest should be your first stop. You'll find lots of creative ideas uploaded and shared by others that you'll want to repin. You may also get ideas for pictures to take and pins to create, as well as inspiration for your blog.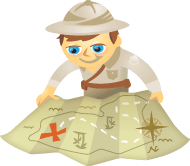 Sure, social media takes a lot of time.  Merging Facebook, Twitter and all the other social media options can be challenging.  But what if you could cut that time down significantly by cross-leveraging content?
Too many companies are reinventing the content wheel for every social outpost they maintain. A better approach is to create a content ecosystem that allows you to repurpose and cascade your best information.
Instead of a series of self-contained initiatives, build yourself a content ladder.
Here are 5 steps to get there: