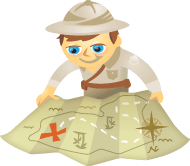 Do your headlines capture the attention of the right people?
Need some good ideas to enhance your headlines?
A great headline gets your audience to stop, read and share your content.
In this article you'll discover four ways to craft stronger headlines to engage your readers.
Why Headlines Are Critical
Every marketer is looking for ways to get his or her content noticed on social media. This is particularly important for small businesses that lack the budget to support every piece of content with advertising and other paid marketing tactics.
To capture your audience's time and attention, you need a strong headline. As David Ogilvy famously said, "On average, only 1 out of 5 readers gets beyond your headline."

Listen now: Play in new window | Download | Embed
Subscribe: iTunes | Android | RSS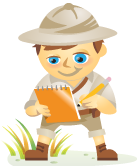 Since Facebook announced the Open Graph API, the response has ranged from "Facebook is the future of the web" to "Facebook is ending privacy as we know it."
Matt Schlict definitely believes the former.
Matt saw Open Graph API as an opportunity to connect people across the web—not just through personal connections, but also by their connection to the most popular content.  Instead of waiting for users to browse one of the 100,000 sites using a form of the Open Graph, he decided to post all of the most popular content in one place, on ItsTrending.com.
What Is ItsTrending.com?
Itstrending.com is a site that collects all of the content shared via Open Graph, and ranks it by the number of times it has been shared.  This guarantees that everything on the site is the most popular content of its kind.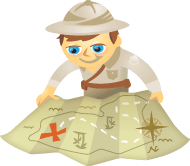 How many ways are you leveraging your blog posts?
Most people write a post and that's the end of it. You're probably syndicating your blog feed to the usual places: Facebook, Twitter and LinkedIn, at the very least. And that's a good thing.
Yet there are many other ways to get more mileage out of your content.
As discussed in one of my prior articles, content syndication is just one part of the equation.  But to really get the most leverage from your blog, think about how many ways you can repurpose the content (and then syndicate the new formats to all the usual sites).