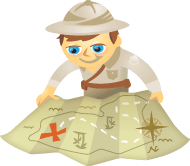 Have you tried using a blog editorial calendar?
Do you have a central place to track blog topic ideas, manage writers and schedule publish dates?
Blogging is much easier when you have your content planned out. Knowing what you'll write about and when you'll publish it helps you stay on track.
In this article I'll share three editorial calendar tools that help you deliver better content in less time.
What Is a Blog Editorial Calendar?
A blog editorial calendar shows you all of your blog posts and where they are in the production process. It sounds simple enough–perhaps so simple you may think you don't need one. But an editorial calendar has a large impact on your overall organization and productivity.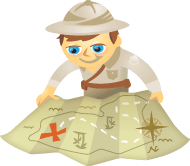 Do you have a social media strategy for your business yet?
If you don't, you could be missing out on game-changing results.
According to the 2011 Social Media Marketing Industry Report, 78% of marketers saw increased traffic with just six hours a week invested in social media.
The businesses that do social media marketing well will see even bigger wins in 2012, as the gap between who "gets it" and who doesn't grows wider by the minute.
The good news? You don't need to be everything to everyone anymore. Chances are your strategy will be more effective if you keep it simple.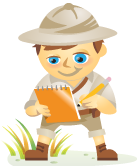 Recently I interviewed my very good friend Mari Smith, the "Queen of Facebook." She's coauthored the most popular book on Facebook called Facebook Marketing: An Hour a Day and has an exciting new book on relationship marketing.
You've also seen her outstanding articles on Social Media Examiner pretty much since our inception, and she's also the anchor of Social Media Examiner TV.
She now has a brand-new hot book out called, The New Relationship Marketing: How to Build a Large, Loyal, and Profitable Network Using the Social Web.
Catch the full interview (audio) at the end of this article.
Mike: Your new book is called The New Relationship Marketing, and I want to key in on the word "new." What's new about relationship marketing?
Mari: Well, first of all, the phrase relationship marketing was coined way back in the '80s by a professor, and I have for 10 years—long before Facebook was even on the map—called myself a "relationship marketing specialist." And I love that term because to me it transcends the medium. It's all about people doing business with people.