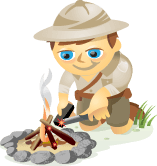 Have you customized your Facebook page?  There are thousands of apps that can help you engage with your fans.  In this article I'll focus on the top 75 Facebook apps.
These apps allow you to customize your landing tabs, add your blog, add videos and photos, add chat, add polls, contests, geolocation, scheduling, email, ecommerce and much more.
Why Facebook Apps?
Why add apps to your Facebook Business (Fan) page? By customizing your Fan page with apps, you can significantly enhance the user's experience. And, the more you keep your fans engaged and coming back for more, the more likely you'll increase your "viral visibility."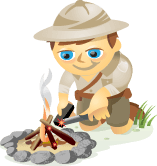 Call me biased, but blogs are changing everything and WordPress is leading the charge.  Millions of blogs have sprung up over the last few years and transformed the publishing world.
This represents a big opportunity for your business.
A Little Context
In the early days of the Internet, websites were static creatures. Once a site was published, that's pretty much how it stayed. Websites were built by programmers and even minor changes required contacting the designer or a specialized web manager.
Then came the blog.
Blogging turned the once-boring website into an ever-changing, dynamic creature. With the advent of the blog came blogging software and the ability to quickly publish content.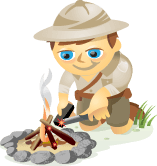 Are you a blogger? Using WordPress?  This article contains a number of powerful plugins that will take your blog to the next level.
Blogging and Social Media?
Where does blogging fit into your social media mix? Many people I encounter still haven't taken the time to start a blog for their business.  I've heard many different reasons for not having a business blog—from not having enough time to insecurity about writing style.
Blogging should be one of the cores of your business. It should be right in the middle of your social media mix—the bulls-eye, the main target.
It's important to note that your blog is the hub into which all of your social media networks feed for optimal exposure. Some people feel overwhelmed by the notion of starting and maintaining a blog, so below I discuss 11 essential WordPress plugins to get your blog off to a racing start.