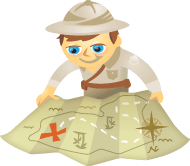 Is your blog generating leads for your business?
Are you looking for ideas?
Offering a suitable and relevant reward in return for people's contact information is a great way to generate business leads.
In this article you'll discover eight ways to generate leads with your blog.
Why Lead Generators?
A lead generator (or lead magnet) is something you offer to your blog visitors in the hope that they'll exchange their contact information (email, address, zip code, etc.) in return for access to whatever it is you're providing.
Once you have that contact information, you can use it to target those people with ads on platforms such as Facebook, Twitter and Instagram.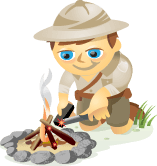 Are you struggling to figure out how to market your business with Google+? Looking for some tips and ideas? You've come to the right place.
We asked 12 experienced social media professionals to share their best tips on Google+ for business with you.
Here are 12 ways you can use Google+ to promote and market your business.
#1: Personalize your page URL
Carly Simon's 70's hit "You're So Vain" gave vanity a bad name. But using a so-called "vanity URL" can be a smart move when it comes to your online presence.
While Facebook allows page owners to create vanity URLs of the structure facebook.com/YourName, Google does not currently do the same.
By default, Google+ page URLs look like this: https://plus.google.com/103145815507039304597/posts. It seems likely that at some point Google will allow for personalized page URLs, but until they do, there is a service that can help.