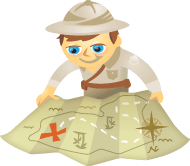 Are you familiar with crowdsourcing? Do you know what the benefits are?
Social media has changed the way businesses engage with consumers—fans and followers don't want to be told, they want to discover. It's no longer a one-way (or even a two-way) conversation.
It's now a multiplayer experience that relies on collective, thoughtful engagement.
Consumers have the tools, time and desire to be involved on a much deeper level than we've ever seen before. There are several distinct ways that you can take these ideas and build social media campaigns that use existing tools and technologies to achieve powerful results.
Today, brands big and small are homing in on the tactic of crowdsourcing, defined as the act of outsourcing tasks traditionally performed by an employee or contractor to an undefined, large group of people or community (a "crowd"), through an open call. Hidden within this utilitarian definition are powerful cultural drivers that can be catalyzed to achieve powerful social engagement and activation.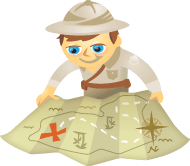 We all want to see our Facebook Page skyrocket in numbers. And, there are many tactics for doing so. However, the fact is that numbers don't necessarily equate to engagement and return on investment.
In the short run, an increase from 1,000 to 10,000 fans might look great to your boss or client, but when the fans start dropping off at a rate of 100 or 200 per week, and nobody answers the questions you put on your wall, you may not look like quite the hero anymore.
This article will reveal some effective tactics to gain quality Facebook fans and introduce the concept of engaging influencers.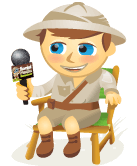 In this interview I talk with Scott Monty—head of social media for Ford Motor Company—and the man in charge of Ford's social media presence and initiatives like TheFordStory.com.
When you think of Ford, you might think "old American car company." However, under the direction of Scott Monty, Ford has become one of the leading big businesses in America using social media to connect directly with consumers. And it certainly seems that Ford is on the right track to success, recently reporting 1 billion dollars in profit!
In this video, you'll learn how Ford uses TweetUps to help Ford executives connect with customers across America and how Ford is humanizing its brand. Scott also provides advice to other businesses that are looking to capitalize on social media. Scott also has a little fun, as you'll see…
VIEW VIDEO HERE NOW: