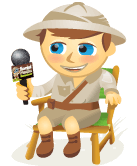 In this video I interview Jay Berkowitz, author of The Ten Golden Rules of Internet Marketing Workbook.
Jay shares an innovative way to beat your competition using special social channels and critical tips on how to improve your social media marketing.
Be sure to check below for the other takeaways.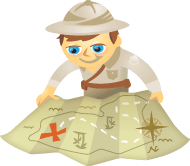 You've likely heard stories about how big companies are using Twitter as a powerful listening tool.   And although Chris Brogan has been telling us to grow bigger ears for a while, what are you actually doing about it?
Do you want to improve your Twitter listening skills? Here's a closer look at how to monitor your brand, yourself or your competitors using Twitter (and you don't need to be a big business!).
Why Is Twitter an Ideal Listening Tool?
Here's why Twitter is one of the best social media platforms for listening: