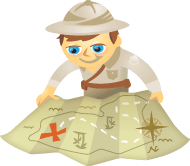 Do you want to freshen up your social media marketing?
Have you thought about looking at other accounts for inspiration?
Checking out what other companies are doing on social media can help you brainstorm your own content tactics.
In this article you'll discover how to analyze your competitors' social accounts to inspire new marketing ideas.

Listen now: Play in new window | Download | Embed
Subscribe: iTunes | Android | RSS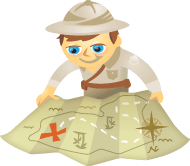 Are you keeping up with the competition on Facebook?
Are you interested in knowing what is and isn't working for your competitors?
All Facebook marketers are trying to see what content gets the best results.
In this article you'll see how Facebook Insights' 'Pages to Watch' can help you deliver content that engages your audience.
Why Is the 'Pages to Watch' Feature Important?
Facebook started rolling out Pages to Watch about a year ago, but the feature became a meaningful tool for tracking competitors with its second iteration–when it started appearing in page administrators' Insights dashboards.
The first version only allowed you to see changes in competitors' number of likes, which is hardly enough intel to sink one's teeth into. There were other issues too.
Some marketers started receiving alerts from Facebook that a competing page had begun tracking their activity via the Pages to Watch module. That hardly helped build confidence in Facebook as a means of stealth monitoring.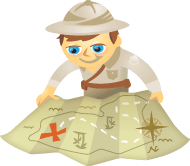 Do you want to create a strong social media content strategy?
Are you looking for tools to help you analyze the content on your competitors' social media profiles?
To create a content strategy that engages and motivates your audience, you need to do a comprehensive social media audit.
In this article I'll share how to perform a social media audit to build a successful social media content strategy.
#1: Identify Your Competitors
Most businesses have already identified the main players in their industry by searching Google or social networks.
If you don't already have a list of competitors at hand, just search for your site on SEMrush to see a list of related providers. SEMrush automatically sorts them by competition level based on how many common keywords the sites rank for in Google.