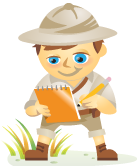 If you've ever asked the question, "Can I make money with social media?", you might have heard a variety of answers such as, "No!", "Maybe" or "It depends."
Rarely (if at all) have you heard the confident and unwavering response, "Yes, you can!"
In their book, How to Make Money with Social Media—An Insider's Guide on Using New and Emerging Media to Grow Your Business, Jamie Turner and Reshma Shah explain that there's a big difference between people who make money with social media and people who don't.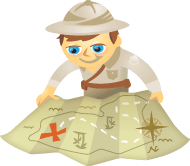 By now, you have probably heard the success stories of companies like Dell and Starbucks, which have created hugely successful social media presences that serve millions of fans and generate millions of dollars of revenue.  The only problem is, your small business doesn't have 1/1000th of the brand recognition these companies have.  You run a solid small business that is well known in your niche or your region, but not beyond.
How can social networks become useful marketing and operations tools for smaller businesses that don't have a large customer base?