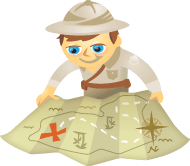 Let's be honest, you don't just want your voice to be added to the conversation; you want your voice to be heard, repeated, and valued—and your message to be influential.  Ultimately, you're after influence.
So what better way to understand social media than by looking at the fundamental principles of influence as taught by Dr. Robert Cialdini, professor of psychology and marketing at Arizona State University? In his seminal book, Influence, Cialdini covers six "weapons of influence"  that are hardwired into our social and cognitive minds.  In other words, we can't help but behave in accordance with these laws of social interaction.
Does this sound like something useful to keep in mind during your social media engagements?  Well, let's take a look six powerful persuasion techniques: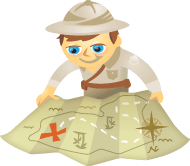 A compelling, active Facebook fan page should be an integral part of your marketing plans. With its 350 million users and average daily session time of 25 minutes, Facebook provides an exceptional opportunity for visibility, Google indexing, live search ability, and fan engagement—whether you're a solopreneur, a large brand or anywhere in between.
But, if you build it, will they come? And if they come, will they stay and engage?
There are two primary components to Facebook fan page engagement: 1) Sharing quality, relevant content and 2) inciting comments.  In this article I'll tell you how to best engage with Facebook fans.