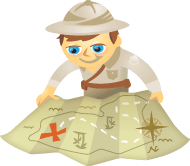 What message does your brand convey to socially engaged customers?
As we enter the golden age of social media, companies can no longer afford the luxury of tightly scripted, top-down messaging (e.g., "We're the best! Take our word for it.").
Nor can a company simply opt out and remain silent (as epitomized in Northwestern Mutual's "The Quiet Company" ad campaign of years past).
As social media channels have increased, so has the need to communicate effortlessly and simultaneously. Just as presidential candidates now face the constant scrutiny of a 24-hour news cycle, companies are being called on to respond in real time across multiple media platforms. This is not a time for hesitation.
To market effectively, companies need a consistent, compelling brand voice—one that doesn't pause, mumble or clam up. Here are five ways to share your message comfortably and confidently.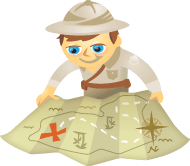 How well do you really know your audience? Do you know their likes, dislikes, needs, fears, wants, and challenges? Getting to know and understand your customers and prospects is the key to growing your business.
With the rise of social media, the importance of knowing your audience has taken center stage. When you listen to your audience, your one-on-one engagement on social sites becomes effortless and ultimately you are able to deliver exactly what they want, when they want it.  The real-time element of social media makes this possible.  With simple online surveys you can take your social media program to an entirely new level.