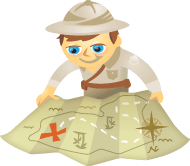 Do you have social media plan?
Are you looking for an easy to follow guide to formulate a plan for your business?
Keep reading for seven tips to help your business develop a social plan…
Why Businesses Fail With Social Media
Businesses often fail in their social media efforts for the same reason New Year's resolutions fail: It's a good idea, but there's no structure or commitment.
Then, when there are no immediate results, or the goal ends up being more difficult to attain than previously thought, it goes by the wayside.
Has this happened to your business's social media presence? You aren't alone. Very few people can simply choose to be active in social media and stick with it.
For the rest of us, we need something to keep us honest. That's why I advocate you create a social media plan—a checklist, if you will—complete with daily maintenance, recurring tasks and milestone projects.
These seven tips will help you design a social media plan that will keep you on track, active and moving forward.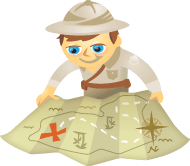 Let's be honest, you don't just want your voice to be added to the conversation; you want your voice to be heard, repeated, and valued—and your message to be influential.  Ultimately, you're after influence.
So what better way to understand social media than by looking at the fundamental principles of influence as taught by Dr. Robert Cialdini, professor of psychology and marketing at Arizona State University? In his seminal book, Influence, Cialdini covers six "weapons of influence"  that are hardwired into our social and cognitive minds.  In other words, we can't help but behave in accordance with these laws of social interaction.
Does this sound like something useful to keep in mind during your social media engagements?  Well, let's take a look six powerful persuasion techniques: