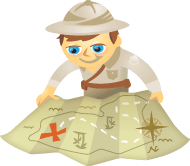 Have you ever left a comment on a blog?
How do you feel when the author replies?
As we're all ushered into this age of social media, each and every one of us is looking for ways to form stronger relationships with our audience, especially with current and potential customers.
There are many ways to discuss how to cultivate and build relationships. I want to focus on blog comments—an often poorly understood and very underutilized tactic by individuals and businesses.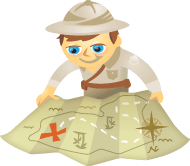 Does your blog put out a welcome mat for comments? Would you like more interaction on your blog?
There are lots of blogs today, which means that people have many places where they can go to learn new things.
If you don't make people feel welcome, they may read and dash without leaving a comment.
Here are 7 ways you can encourage your readers to leave comments.
Tip #1: Check your blog comments settings
Do you make it easy for someone to leave a comment?

Got a blog? Are you on Facebook or Twitter? How about your readers—are they using social networks?
Want to make it easy for readers to share your great content with their tribes? If so, keep reading as I share six social media add-ons you can effortlessly integrate into your blog today. Your immediate result: much better engagement with your readers. And by the way, I've used them all—many on this very site.
An aside… The key to encouraging social activity is making it easy for people to act. The less friction there is between desire and action the more likely people will share your content or reach out to you. Fortunately these six excellent tools make encouraging activity easy—and dare I say, fun!